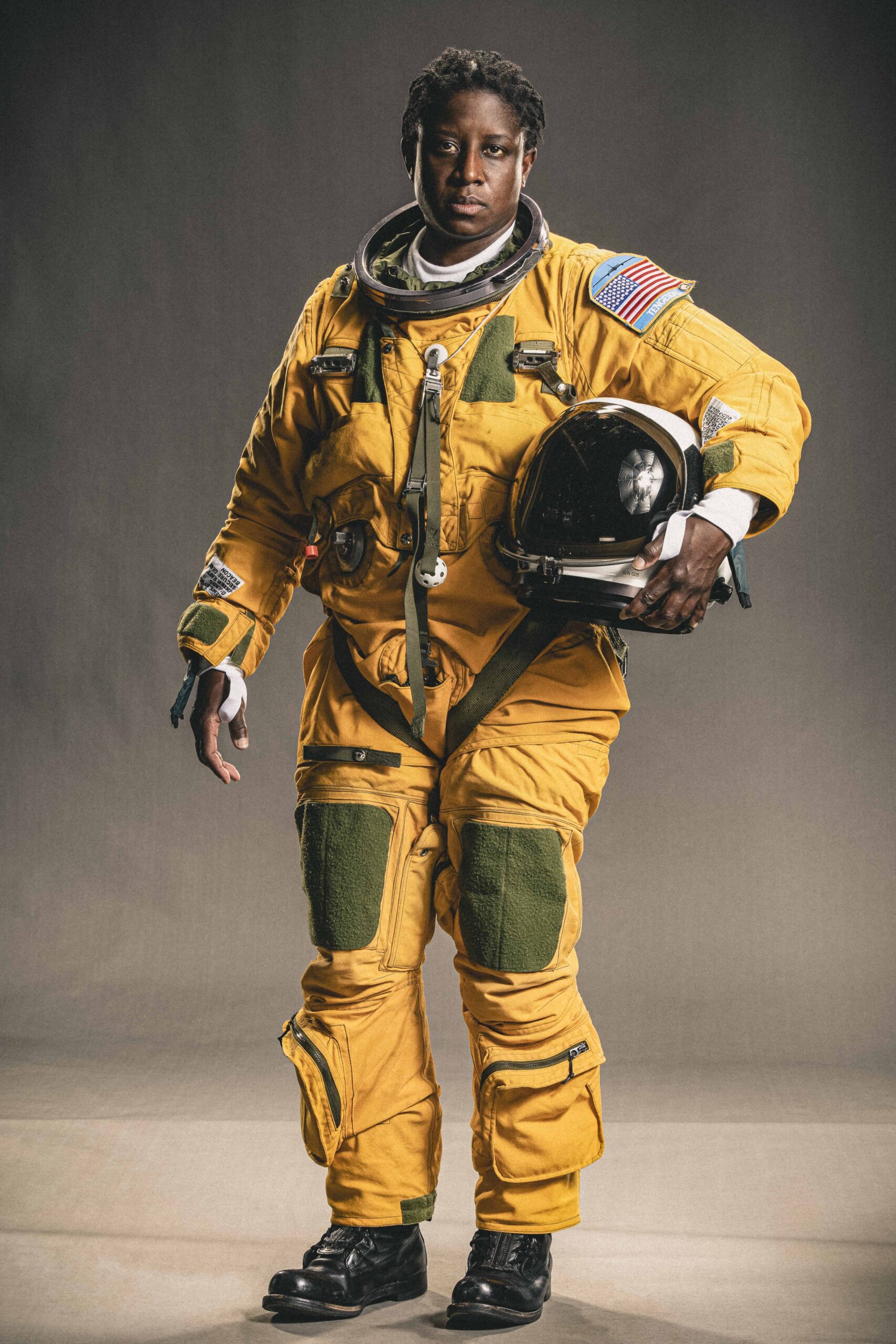 You've got to fight with the Dragon, to dance with the
Lady.
Meet Merryl Tengesdal, a remarkable woman from The Bronx, New York, born in 1971, who had her eyes set on the stars from a young age. She nurtured a dream of becoming an astronaut, fueled by her fascination with flying and the space program.
Merryl's journey kicked off when she graduated from the University of New Haven with a degree in electrical engineering, being one of only three women in her program. She was also a part of the basketball team and the ROTC during her time there.
In 1994, after her time at Officer Candidate School, she stepped into the Navy as a commissioned officer. Merryl started her flying career as a Naval Aviator, piloting the SH-60B Seahawk Helicopter from Naval Station Mayport, Florida. Her assignments took her to various parts of the world including the Middle East, South America, and the Caribbean.
After some years, Merryl transitioned to a role as a flight instructor, where she shined, earning high praise from her own instructors and those she trained.
Her ambition didn't stop there. Merryl transitioned to the Air Force, where she achieved a historic milestone. She became the first and only Black woman to pilot the U-2 spy plane, also known as The Dragon Lady. This feat wasn't just a personal achievement; it was a groundbreaking moment that brought her closer to her childhood dreams.
Flying the U-2 took Merryl to various locations worldwide, fulfilling critical reconnaissance missions. She logged over 1,000 flight hours in the U-2, showcasing her skill and dedication to her craft.
On the ground, Merryl took on significant responsibilities too. She served as the Director of Inspections for The Air Force Inspector General, ensuring the readiness and effectiveness of Air Force units.
Merryl's quest for knowledge was insatiable. She furthered her education by earning a Masters of Aeronautical Science from Embry-Riddle Aeronautical University.
Her career saw her rising to the position of Director of Inspections at the Pentagon, a testament to her skill and dedication. Yet, despite the high ranks and accolades, Merryl remained as grounded and focused as the young girl dreaming of the stars in The Bronx.
In 2017, Merryl retired from her remarkable military career. Yet, her legacy continues to inspire countless individuals to chase their dreams, no matter how high they aim.
Merryl is represented by the Harry Walker Agency, the world's Leading Speaker's Bureau. To invite Merryl to speak at your event, click here.
Shatter the Sky: What going to the stratosphere taught me about self-worth, sacrifice, and discipline
In a life filled with meaning and accomplishment, Merryl Tengesdal, has become one of the most interesting and compelling maverick women in aviation.
In this inspirational memoir, retired Colonel Merryl Tengesdal shares her Life Lessons on everything from her career in the military, being the first and only black woman to pilot the U2 aircraft, to marriage and motherhood – and everything in between.
This book is a deep reflection on life in the military, with mesmerizing storytelling. Merryl invites readers into her world, chronicling the experiences that have shaped her – from her childhood in the Bronx, to her years deployed in the Middle East, South America, and Asia, to her experience on the hit reality show Tough As Nails. 
With unerring honesty and lively wit, she describes her triumphs and her disappointments, both public and private, telling her life as she lived it – in her own words and on her own terms. 
With wisdom and warmth, Shatter the Sky is the deeply personal story of a woman of substance who has steadily defied expectations – and whose story inspires us to do the same.
Discover more about Merryl Tengesdal, whose remarkable journey from The Bronx to becoming the first Black woman to pilot the U-2 spy plane is nothing short of inspiring. Alongside her groundbreaking career, Merryl cherishes a beautiful family, with a supportive husband and two aspiring young children, forming her stronghold of love and motivation.
The U-2 Program: Discover More
The U-2 program, initiated in the 1950s, is a crucial part of the United States' defense and intelligence apparatus. The U-2 spy plane, often referred to as the "Dragon Lady," is known for its high-altitude reconnaissance capabilities, flying at altitudes above 70,000 feet to gather critical intelligence data. Despite being designed over six decades ago, the U-2 remains relevant due to continuous upgrades, carrying advanced sensors and cameras. The program is shrouded in secrecy given its sensitive missions, which often involve international surveillance and reconnaissance. The U-2 program showcases a blend of historic design and modern technology, adapting to evolving intelligence, surveillance, and reconnaissance (ISR) needs.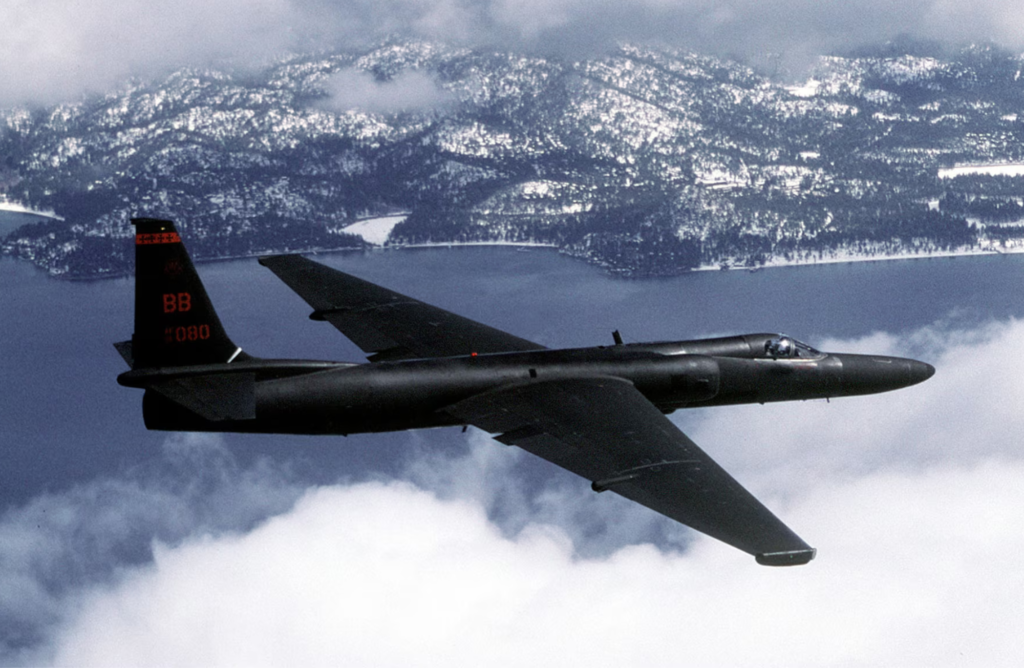 My Remarkable Family: My Anchor
Meet Merryl Tengesdal's delightful family. Her husband, whom she's been married to for over 17 years, is a devoted health physicist at the esteemed Lawrence Livermore Labs, and is on a continual quest for knowledge, now advancing towards a doctorate in Strategic Intelligence. More broadly, her household beams with pride for their two remarkable children. Their son, a budding actor in fifth grade, exudes a natural knack for performing, while their daughter, with a tender heart for animals, dreams of a veterinary career. Rooted in love, support, and shared aspirations, their bond epitomizes a family's enduring support and shared growth, anticipating the many thrilling endeavors awaiting them.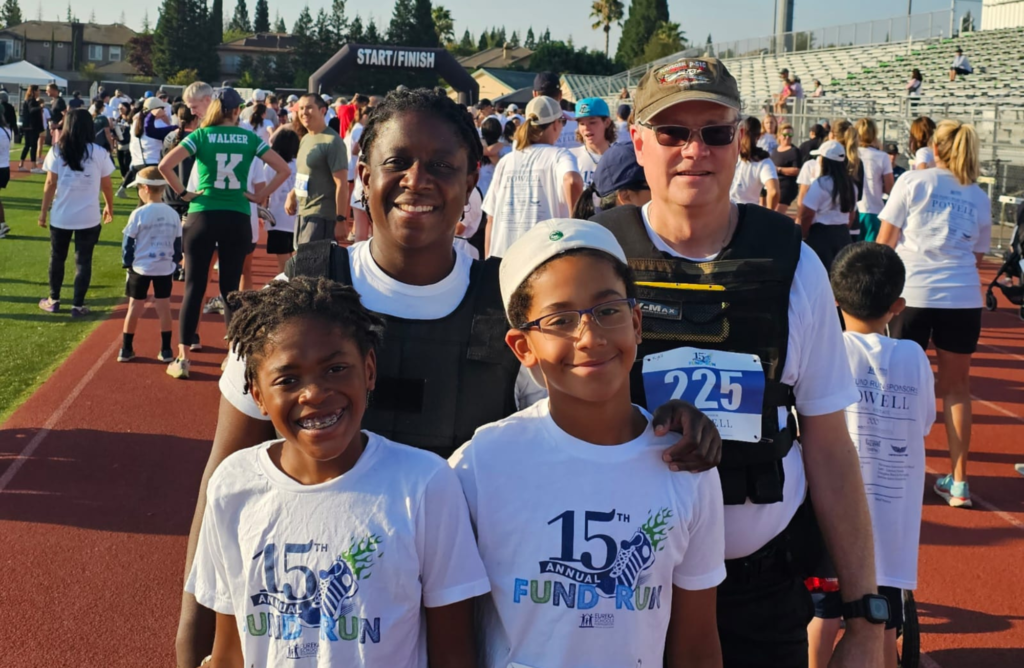 Get the latest news from Merryl right in your inbox.
By signing up you agree to our terms and conditions.